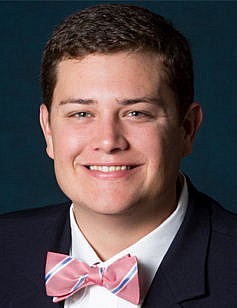 Jimmy Whaley, C2EX, GRI
Region 7 Regional Director
Americus Board
Whaley Realty, Inc. 229-938-4837
Jimmy Whaley, GRI, is the Region 7 Regional Director for the Georgia REALTORS® and is a member of the Americus Board of REALTORS®. He is the Owner/Broker of Whaley Realty, Inc., and has been licensed since 2012.
Jimmy served as Vice President of his local board in 2014-2015 and as President in 2016 – 2017. At the state level, he is the current Chair of the Brokers Council, and is a member of the Scholarship Trustees and the State and Local Governmental Affairs committee.
Jimmy is a graduate of Valdosta State University and currently resides in Americus. He is the Chairman of the Sumter County Chamber of Commerce, Past President of Rotary Club of Americus, and Past President of Smarr & Smith Foundation. He is also a board member of Phoebe Sumter Foundation, and is an active member of several other committees and organizations within his community.