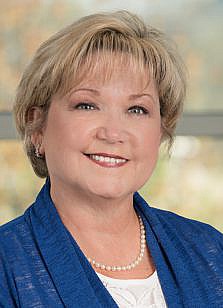 Deb Junkin, AHWD, C2EX, e-Pro, RCE
Chief Executive Officer
djunkin@garealtor.com 678-597-4116
Deb Junkin has served as the CEO for the Georgia REALTORS® since January 2010. Prior to being named CEO, Deb served as the GAR Director of Administration (2008-2009) and has a combined 21+ years of REALTOR® association management experience. She holds the Strategies in Non-Profit Management Certificate from the University of Chicago, is a graduate of Duke University's Non-Profit Management Program, and holds the REALTOR® Certified Executive (RCE) designation from the National Association of REALTORS®. Deb is a 2017 inductee to the National Association of REALTORS® (NAR) Dr. Almon 'Bud" Smith Leadership Society.
Deb serves as the primary staff liaison to the Administrations and Operations Committee, Advisory Council, Executive Committee, NAR Directors, Strategic Planning Committee, and the Board of Directors. She is a NAR Core Standards certified strategic planning facilitator and provides local board/association Leadership Training focusing on fiduciary and fiscal duties, volunteer and staff roles, Board of Director responsibilities, and strategic goal implementation.
In addition to her duties at GAR, Deb has served on numerous NAR committees and chaired the 2016 NAR State EO Forum. She currently serves on the NAR 2020 AEC Volunteer Leadership Advisory Board, the AEC State EO Forum, and as Vice Chair of the AEC Association Leadership Diversity Work Group. She also serves on the dotloop Associations Advisory Board, the University of Georgia Housing and Demographic Research Center Advisory Board, and the Georgia Healthy Homes Strategic Planning Advisory Committee.
Deb actively supports the advocacy objectives of both the state and national associations as a Platinum 'R' RPAC Hall of Fame $50k investor and an 8-year member of the NAR President's Circle.
Deb is married to Chip Junkin and together they have seven children ranging in age from 29-40, two sons-in-law and two daughters-in-law, and five fabulously wonderful grandchildren – granddaughter Bailey and grandsons Elliott, Conner, Patrick, and David – who range in age from newborn to 16.
In addition to spending time with their ever-expanding family, Deb and Chip enjoy entertaining and traveling.