RENEW Women's Conference
RENEW your network. RENEW your business practices. RENEW your spirit. RENEW your motivation.
Thank you for joining us on Friday, June 9, 2023, for RENEW – Real Estate Networks Empowering Women – a unique day-long conference presented by the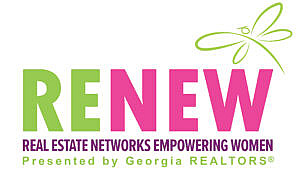 Georgia REALTORS®!
RENEW is a day-long conference which will feature speakers and panelists that will empower you to elevate your business practices, re-ignite your desire to succeed, and prioritize for success.
Check back on this page in March 2024 for information on RENEW 2024.
Thank You to Our Sponsors