Photofy + GAR
Amp Up Your Marketing Efforts with Photofy!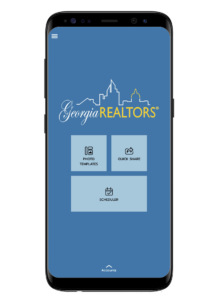 GAR is excited to announce our partnership with Photofy! This FREE member benefit will empower all members to keep their social channels flowing with content in 2023 and beyond. Photofy's marketing platform is designed to streamline content creation and sharing to keep you top of mind in the real estate market. Photofy will allow you to enjoy steady content flows, customizable templates, and branded artwork.
Register now for Photofy today by clicking here: https://signup.photofy.com/nar
Once you are logged in, you will see that there are already many sharable assets from NAR that are available for immediate use. Please note that the app will update automatically once the GAR platform is live.
Please note that this member benefit is FREE – there is no charge for the webinar and no charge to use the NAR and GAR produced assets.
Click here to view a pre-recorded webinar that demonstrates how to get up and running on Photofy.