Earn your GRI
Stay one step ahead of the competition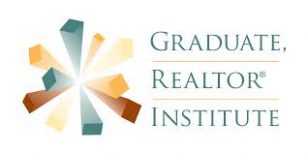 Your clients are more sophisticated than ever, requiring you to perform at a higher level of professionalism. By earning the Graduate, REALTOR® Institute Designation (GRI), you will lead the pack with real-world knowledge about new technologies, laws, and marketing techniques that positively affect your bottom line.
To earn your GRI designation, you must earn 120 credits within a five-year period. These credits are earned by completing the three Core Courses, the Required Electives, and the Open Electives. You must also be a REALTOR® in good standing.
---
TOP 5 REASONS TO EARN YOUR GRI
Value: Earn the designation that makes a difference and increases your income. On average, REALTORS® with their GRI earn 30 percent more than non-designees. Additional benefits include: possible reduction of E&O rates if you and others in your firm have a designation such as GRI, and earn credits toward other designations and certifications while also earning GRI credit.
Education: Earn CE credit for each course. Or instead, you can earn Sales Post-License credit if you take both the GRI Core Courses of "Risk Management" and "Skill Building." And, each of those two courses provide Code of Ethics credit for NAR membership requirements.
Networking: Network with other attendees and make connections with your instructors who can serve as your mentors in the future. Your next referral could be from a fellow GRI student.
The Professional Edge: In today's competitive business environment you need more than just motivation and initiative to succeed. You need the educational advantage of GRI.
Scholarships: Did you know GRI Courses are eligible for a GAR Scholarship? Click here for GAR Scholarship details.
Want to Host a GRI Core Course or have questions, go to our "About GRI" page for more information.
___________________________________________________________________________________________________________
To earn the GRI Designation you will need to complete the following:
  GRI Core Courses – 36 credits: (Click here to view a list of scheduled Core Courses.) (You may take these courses in any order.)
  Required Electives – 36 credits:
Required Electives are any NAR affiliated designation/certification courses.
(GRI credit values equal Georgia CE credit values) i.e. The ABR two-day core course = 12 GRI Required Elective credits. (Click here to view a list of scheduled NAR Designation / Certification Courses through GAR.)
  Open Electives – 48 credits:
Open Electives – Provide proof of using any of these options to earn your 48 electives. i.e. copy of your RE license, use the affidavit form for transactions and transactions sales volume, proof of CE.
GRI Application 
Application for GRI Designation
---
You Can Bundle Your GRI Core Courses for a GAR Scholarship
For GRI Core Courses ("Risk Management," "Skill Building," and "Systems and Tools") taken in the same calendar year, you may combine the tuition fees and apply for one scholarship for the total tuition amount. The Scholarship Application Deadline will be determined based on the completion date of the last GRI Core Course taken during that calendar year in which you are applying for a scholarship. For additional GAR Scholarship information, click here.
---
What can GRI do for you?