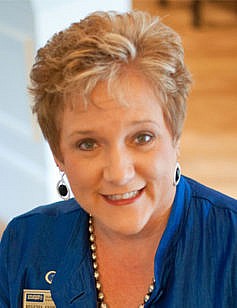 Regenia Andrews, GRI
Region 6 Regional Director
Troup County Board
Coldwell Banker Lake Oconee 706-333-9698
Regenia M. Andrews, CRS, GRI, is the Region 6 Regional Director for the Georgia REALTORS® and is a member of the Troup County Board of REALTORS®. She is an Associate Broker for Coldwell Banker Spinks Brown Durand and is a member of the Coldwell Banker International Diamond Society. She has been licensed since 2006.
Regina served as President of the Troup County Board of REALTORS® in 2019 and has served on and chaired several committees including Strategic Planning, Technology, Professional Development, Community Service and RPAC. She is an RPAC Major Investor and was named REALTOR® of the Year by her local board in 2011.
At the state level, Regenia is a current member of both the Forms and Conference committees and is a 2018 Scholarship Trustee. She is also a graduate of the GAR Leadership Academy.
Regenia is a life-long resident of LaGrange where she resides with her husband. Together they have two daughters and four grandchildren. Regenia attended LaGrange College and Luther Rice Seminary. She is also an active community volunteer participating as a Partner in Education with the Troup County School System, Salvation Army, American Red cross, First Choice Women's Center, LaGrange Rotary Club and the LaGrange Chamber of Commerce.