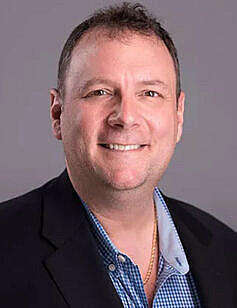 Robert Kozlowski, C2EX, e-Pro, RENE, PSA, GSI
Region 8 Regional Director
Golden Isles Association
mycbhomes.com 912-441-2835
Robert is the Regional 8 Regional Director for the Georgia REALTORS® and is a member of the Golden Isles Association of REALTORS®.
Robert Kozlowski is a Savannah, Georgia and has been in sales for most of his work career.  Prior to getting his Real Estate license, Robert was the President/CEO/Owner of ALLPAGE, Inc. a retail technology company with 10 offices located in southeast Georgia.  Robert sold this business in 2002 and thought retirement was a good idea.  After 2 years and doing most of nothing, he decided he had to get back into the job force and real estate seemed like a good profession.  After becoming licensed, Robert became the Mentor for a local real estate company, working with and teaching new agents how to be successful. 
Robert loves giving back to the community and serves on the Golden Isles Association of Realtors MLS Board of Directors, the Golden Isles Association of Realtors Board of Directors, the Georgia Association of Realtors Form and Technology Committees, the GAR Audit and Budget Committee and Broker Council, as well as, many local real estate committees.  In 2016, Robert was chosen as 1 in only 20 Georgia Realtors to attend the Georgia Association of Realtors Leadership Academy. He also served as Potentate of Alee Shriners in Savannah, Georgia in 2011.
In 2007, Robert joined the Board of Directors for Kicklighter Resource Center, Inc., a non-profit organization which operates a school for children with autism and other developmental disabilities and provides housing to adults with disabilities through apartment complexes and group homes.  Robert took over as the CEO/Executive Director of Kicklighter and served until 2014 in this capacity.
Robert has a long history of mentoring and teaching others to be successful and increase knowledge. After teaching continuing education for many years, in 2015 Robert obtained his Real Estate Instructor License so he could increase his teaching capacity to Salesperson Pre-License and Broker Pre-License courses.
Robert has achieved many awards and recognitions during his lifetime, but his most precious achievement is his family.  Robert is married to Lori.  Robert has three children, Brittany his oldest, Megan and Robert Jr. (RJ) and one granddaughter Lillian.  Brittany is an Office Manager of a Construction Company and is a  wonderful mother who spends her time making Lillian the happiest little girl ever, Megan is the Sales Manager of a Real Estate Company and RJ attends school, plays Minecraft and loves to read and draw.
Current Affiliations and Positions:
GREEA Membership Committee 2018-2019, GREEA BOD Director 2018 – 2021, GREEA Awards Committee Chair, GREEA President 2022, Golden Isles Association of Realtors, South-East GA MLS, NAR, NAR Research Committee 2018 – present, GAR, GIAR MLS, Golden Isles Chamber of Commerce, VP GIAR Board of Directors 2018, Secretary/Treasurer GIAR MLS Board 2019, Board member DeMolay International, Past-Chairman GIAR Technology Committee, GIAR Budget Chair 2017 – present, GIAR Building and Grounds Chair 2017 – present, GIMLS Lockbox Chairman 2017 – present, GIAR President 2019, GIMLS President 2020, GAR Forms Committee 2016 – present, Chairman GAR Budget and Finance Committee 2018, Vice-Chair GAR Broker Council 2017, Chair GAR Broker Council 2018, GAR Region 8 Director 2021 – present, REEA Communication Committee 2020, GREC Education Advisory Council 2019 – present and Managing Broker