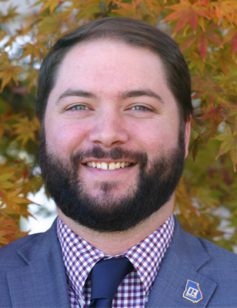 Brad Mock
Director of Governmental Affairs
bmock@garealtor.com 770-375-5127
Brad Mock joined the Georgia REALTORS® staff in 2014, and currently serves as the Director of Government Affairs. He is the State and Local REALTOR® Political Advisory Group staff liaison and oversees GAR's legislative and political affairs, campaign services and also serves as a lobbyist. He is also a member of NAR's Government Affairs Director Advisory Group.
Brad is a graduate of the University of West Georgia where he received both a Bachelors in Political Science and a Master of Public Administration. Brad is currently the University of West Georgia's Alumni Board of Directors Chair.
He is a 2018 Zell Miller Foundation Leadership Institute graduate, and a two-time recipient of the "Rising Star" award from James magazine's Top Lobbyist Issue.