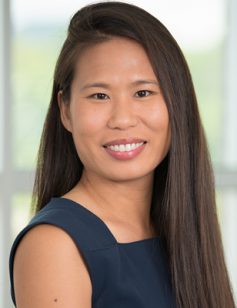 Christina Chow, RCE
Senior Director of Legal Affairs
cchow@garealtor.com 678-597-4128
Christina Chow, Senior Director of Legal Affairs, has been with the Georgia REALTORS® since September 2014. She is responsible for overseeing the statewide professional standards program and manages the updates to the GAR Contract Forms each year. Christina conducts trainings, including Risk Management, fiduciary responsibility and Code of Ethics, across the state at GAR Conferences, Member Connect Summits, and Broker Summits. Christina serves as the staff liaison for the MLS Forum, Brokers' Council, Forms Committee, Legal Action Committee, Professional Standards Committee (co-liaison along with the Legal Affairs Manager), the Insurance Trustees, and the Georgia Real Estate Benefits Group.
Christina has earned the National Association of REALTORS C2EX endorsement as well as the REALTOR Association Certified Executive (RCE) designation.
Christina graduated from the University of Virginia in 2009 with her undergraduate degree in Psychology and from the University of Georgia School of Law in 2013 with her JD.