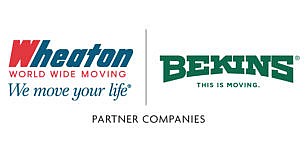 Wheaton World Wide Moving / Bekins
You are entitled to discounts on full-service moving and storage services thanks to your GAR partnership with Wheaton World Wide Moving | Bekins Van Lines. Benefits include:
Discounted transportation rates on moving services
Discounted storage-in-transit rates
Up to $100,000 of free Full Replacement Value Protection (FRVP)
Guaranteed on-time pick-up and delivery backed by monetary compensation
Personalized service with one point of contact throughout your move
Expedited claims settlement in the event a claim is filed
Ready to start the moving process? Call 888-587-8875 or https://www.wheatonworldwide.com/moving-services/discount-programs/georgiarealtors to learn more.